Create prototypes faster
Quickly learn which solution will solve a problem for users.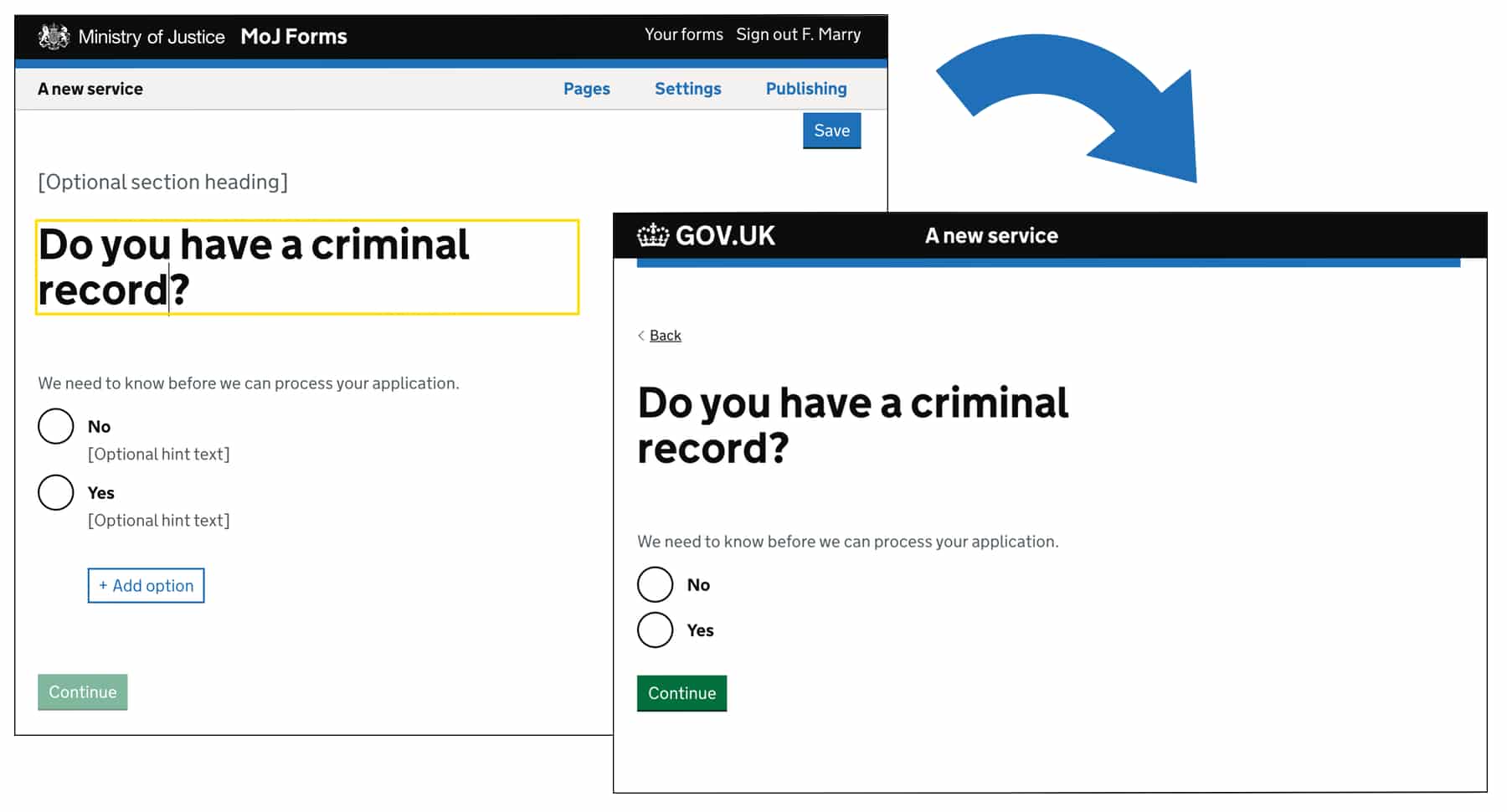 Cut the cost of building digital forms
Design, build, publish and host single forms or full services without the need for coding.
A service you can trust
MoJ Forms can save you months in design, development and testing time. All the page templates and components available to you have been:
built to GOV.UK Design System styles and patterns
tested with real users
audited for accessibility
In addition, your forms will be hosted on a monitored, supported platform and your users' data will be protected to the highest government standards.
View our current features and future plans to decide if MoJ Forms is right for you.
Teams already using our service include:
MoJ Policy
Criminal Injuries Compensation Authority (CICA)
HM Courts and Tribunals Service (HMCTS)
Office of the Public Guardian (OPG)
HM Prisons and Probation Service (HMPPS)