Create prototypes faster
Quickly learn which solution will solve a problem for users.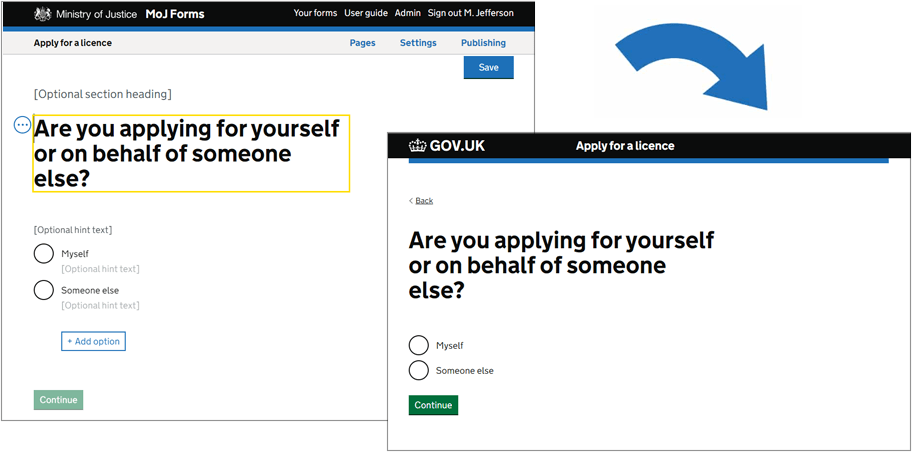 Cut the cost of building digital forms
Design, build, publish and host any number of forms on your own for free.
A service you can trust
MoJ Forms can save you months in design, development and testing time. All the page templates and components available to you have been:
In addition, your forms will be hosted on a monitored, supported platform and your users' data will be protected to the highest government standards.
View our current features and future plans to decide if MoJ Forms is right for you.
How teams are using MoJ Forms